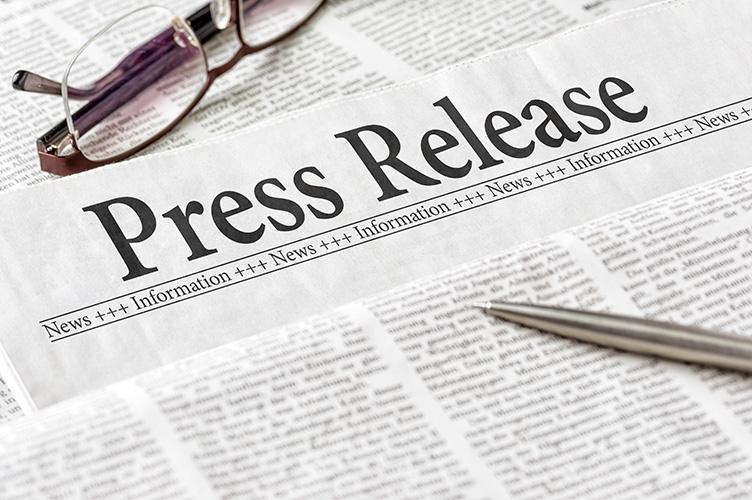 AS SEEN IN MANY MAJOR MAGAZINES:
Allure Magazine
People
In-Style
Vogue
Best of L.A magazine
US magazine
Glamour
Kcal9 news
Kabc news
Fox11 news
Dr. 90210
Voted "Best of L.A"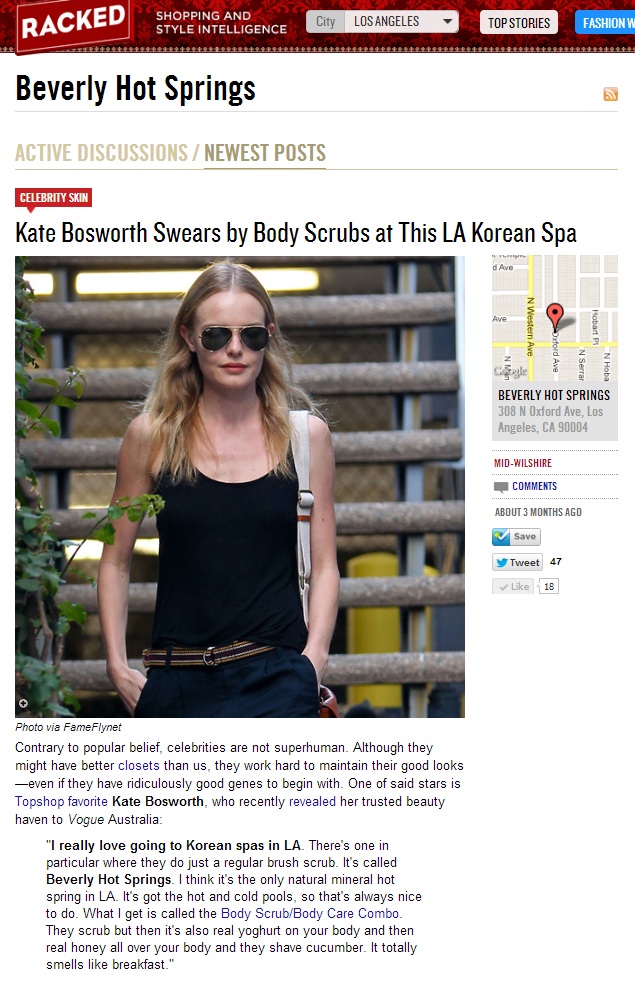 Photo via FameFlynet – Source: http://la.racked.com/tags/beverly-hot-springs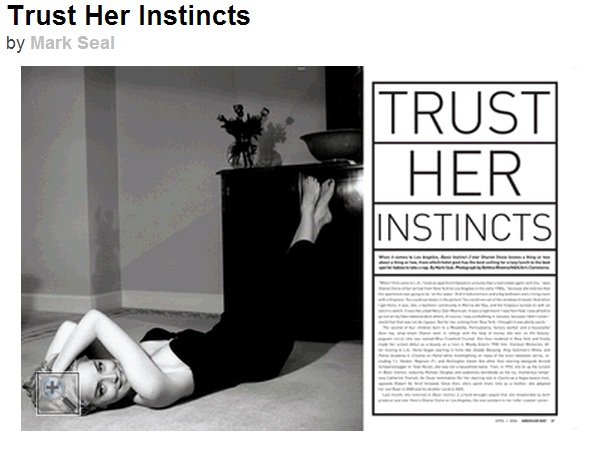 IN THE WORDS OF SHARON STONE :
What's the greatest Los Angeles spa? I love this place called Beverly Hot Springs. I love to go with a girlfriend for the day, because it's a real hot spring. You go into the bowels of this building, and it's really bubbling out of the ground. You get a locker, you take off your clothes, you sit in the hot springs, and it's as hot as the temperature of the spring that day. They have a cold plunge pool, which can be a heck of a shock. And you go in and out between the two until it's time for you to go in for, well, I sign up for a full scrub. And they scrub you like you're a farm animal. They don't scrub you like, "This is a lovely day at a Beverly Hills spa." They throw you on a table, they use a brush, and they scrub you head to toe. They flop you over on the table, and they just use bowls out of a big bucket of the hot spring water and they throw the bowls of hot water over you, which I think is marvelous. Then, they scrub you with cucumbers that they grate right there and actual milk. They just throw the cucumbers on you, and the milk, and they do you head to toe. They wash your hair. They scrub your face. And then they stand you up and hose you down with the hot spring, and you are so clean. One layer of skin just ripped right off. And then you go back into the hot spring and soak. I get a massage on the table, too, a major pounding, and then I sit in the spa. I also get an acupressure massage from the Asian men downstairs, who actually get up on the table and walk on you. I mean, you have to be into it. It's not for sissies. But when you leave, you're completely done. You're loo­fahed head to toe, you're as clean as you can possibly be, and you are relaxed. I'm mad about it.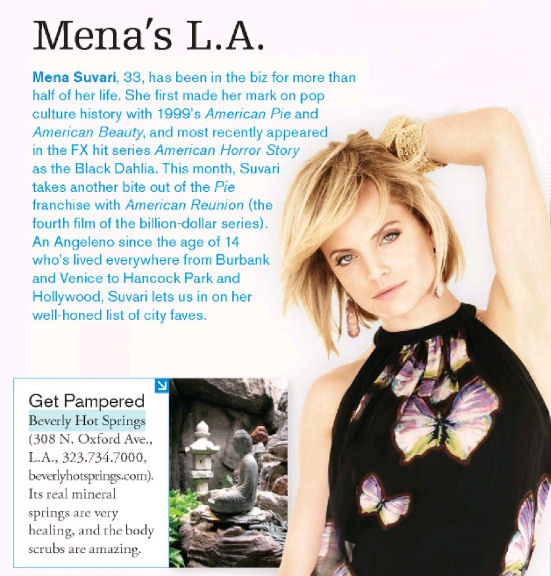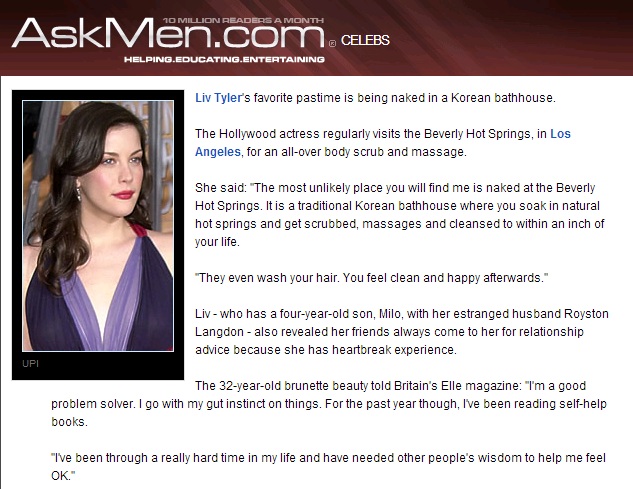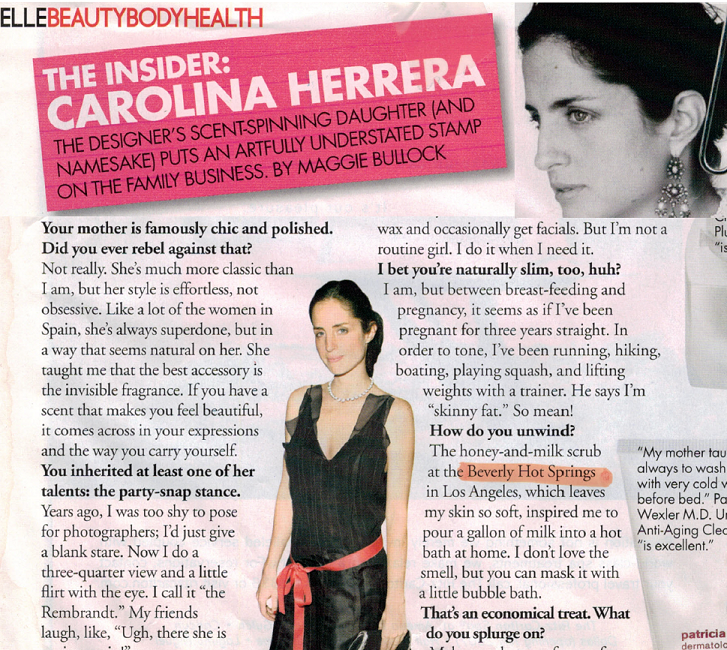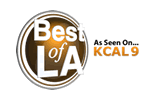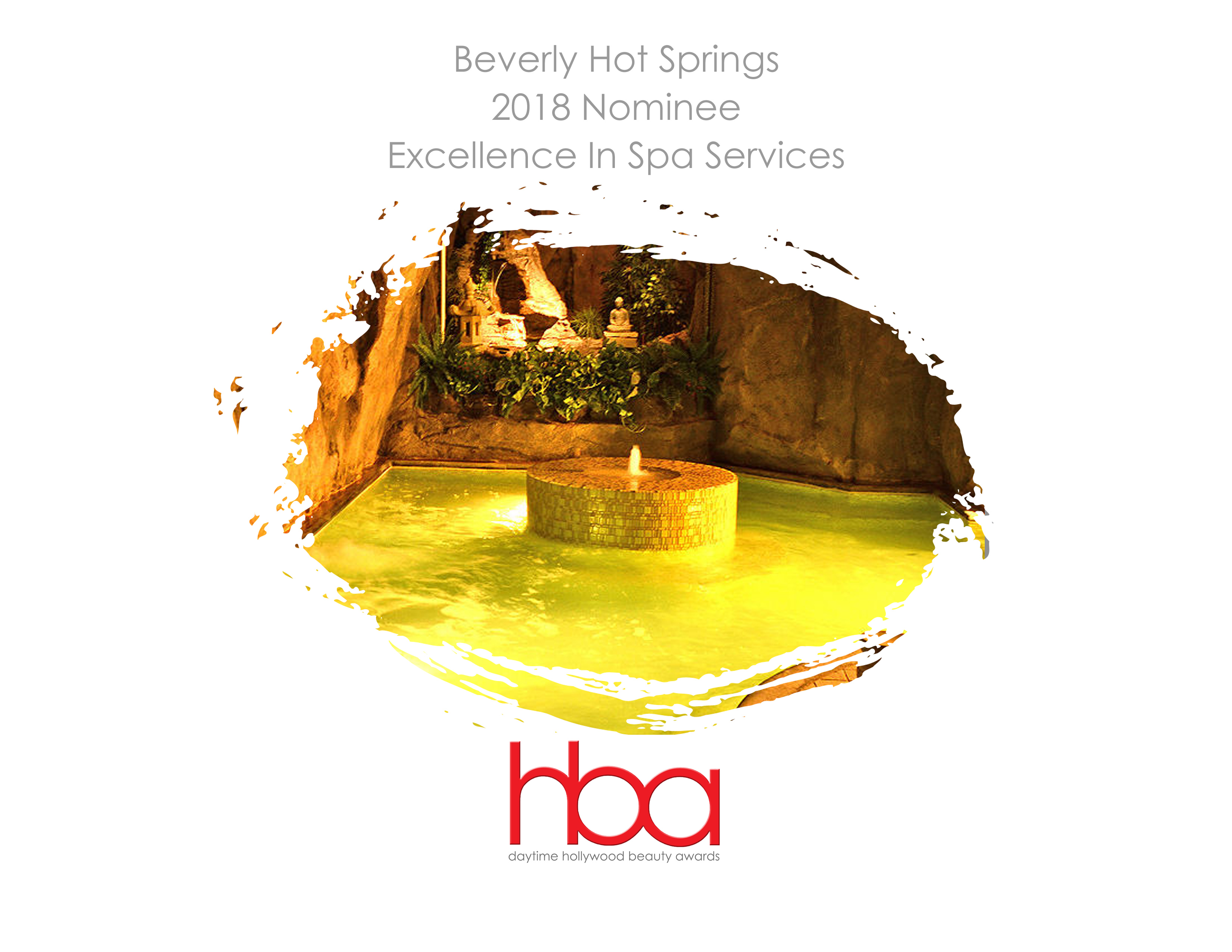 A fixture of Los Angeles history, Beverly Hot Springs was founded on the artesian well discovered in 1910. Almost 75 years later, the spa was rebuilt around the 2,200-foot well with all-natural 96 to 105-degree water. Noted for its man-made rock waterfall, the spa provides massage therapy, advanced skincare treatments, sunless spray tanning and more. Their hot springs' mineral water is beneficial balneotherapy to aid ailments and ultimate relaxation.